Dedicated to Protecting Your Rights
Bean Law is a boutique law firm specialising in litigation. We appear regularly in the District Court, Family Court, High Court and Court of Appeal in defence of our client's rights and liberty.  We can manage your case through what can be an otherwise stressful and adversarial process.
Our People
Charles Bean
LLB, BSocSc - Director
Charles is a specialist criminal advocate. He was formerly a Crown Prosecutor in Rotorua and Hamilton, then shifted to the Criminal Defence Bar in 2008.
Charles is passionate about defending the rights of those accused. He conducts work both privately and through legal aid. Charles has categorisation for 1,2,3,4 offences categories (theft through to murder) and Appeal work in the Court of Appeal and Supreme Court and Parole Board.
Charles has conducted well over 300 Jury trials as lead counsel and conducted trials both for the prosecution and the defence. Charles has also conducted trials in the Environment Court, District Court and High Court of New Zealand.
Charles has run Jury trial cases in Tauranga, Rotorua, Hamilton, Auckland and as far afield as Christchurch. Primarily focused on the Waikato Bay of Plenty region, he prides himself in trying to obtain the best results possible for each client.
Call Charles on 021 888 370 or email charles@beanlaw.co.nz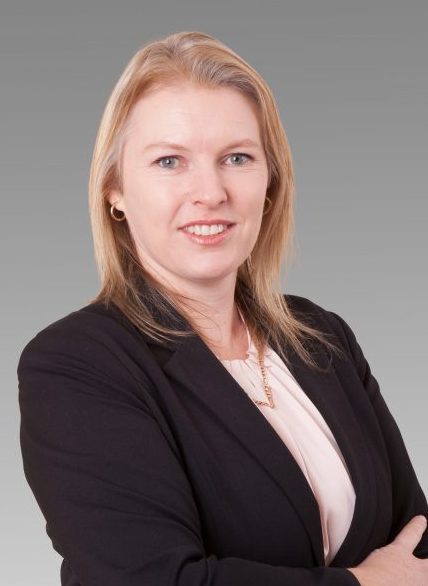 Dr Amanda Bean
BSc, MSc, PhD, LLB - Director
After years of scientific research culminating in a PhD in Biomedical Science at the University of Waikato, Amanda embarked on a legal career with the aim of specialising in the use of scientific evidence in criminal trials, including physics, chemistry and biology.
Amanda works alongside Charles to ensure you have the best representation on all cases including those involving forensic evidence. With a broad scientific background, Amanda is able to interpret and detect inconsistencies in forensic evidence so that it can be presented accurately and fairly, or dismissed completely.
Amanda is categorised with legal aid to run both Judge alone and Jury trials, and can represent prisoners at the Parole Board.  She also does Family Law. She is also a member of the Australian and New Zealand Forensic Science Society, the Criminal Bar Association and works pro bono for the New Zealand Animal Law Association.
Call Amanda on 021 952 432 or email amanda@beanlaw.co.nz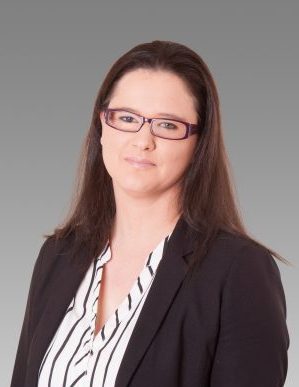 Alex Williams
LLB - Associate
Alex Williams is a graduate of the University of Waikato.  Alex has been practicing as a lawyer in Hamilton since 2017.  Alex can assist you with Family Court matters, criminal defence in either Judge alone or Jury trials, or appear at the Parole Board with you.
Prior to practicing as a lawyer, Alex worked as a deputy registrar at the Hamilton District Court and a democracy advisor at the Waikato Regional Council.   Alex is also a member of the Criminal Bar Association.
Call Alex on 021 897 679 or email alex@beanlaw.co.nz
Shona Enersen
LLB, BA, GradDipT - Associate
Shona works in both our family and criminal teams.  Shona also has a wealth of knowledge in the in the area of education law and resource management law.
Shona grew up in the Counties Manukau region before leaving to pursue a career in primary school teaching where she worked for almost 20 years.  Shona then headed back to University of Waikato graduating with a Bachelor of Laws.  She has a strong interest in family law, education law and youth offenders.
Growing up in a dairy farming family, Shona also has a passion for supporting farmers in their work with RMA compliance and dealing with Regional Council prosecutions.  Shona assists in all dairy effluent discharge prosecutions and makes it her business to keep up to date with court decisions regarding effluent.
Shona continues to offer her time to her children's school by being involved with the school board of trustees.
Call Shona on 021 195 3752 or email shona@beanlaw.co.nz
Leah Hodges
Receptionist
Leah joined Bean Law in January 2020 and is the smiling face you see when you walk into our office.
Leah is sports fanatic and graduate of Hamilton Girls High School.  She is currently training with the NZ under 21's Hockey team and was recently a Midlands NHL squad member.  She also plays squash, competing in the the US and Canadian Junior Open in 2017 and 2018.
Call Leah on 021 497 898 or email leah@beanlaw.co.nz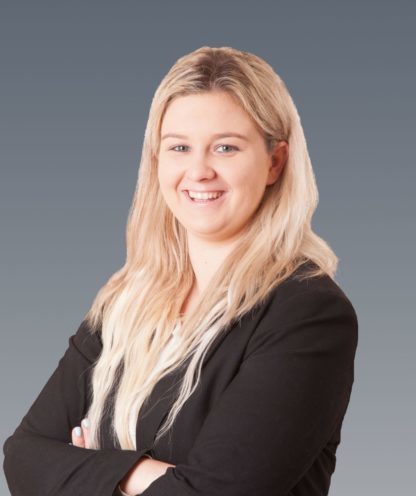 LLB - Georgia Edge
Solicitor
Georgia graduated from the Victoria University of Wellington in 2019 where she studied law and criminology. Before she studied law Georgia grew up on her family's farm on the outskirts of Hamilton so has a wealth of farming knowledge in addition to her legal training.
Georgia joined Bean Law early in 2020 as a research assistant while she completed the Professional Legal Studies course. Georgia was admitted to the Bar and is now practicing law in our Criminal team She can assist you with traffic and criminal offences.
Call Georgia on 021 224 3747 or email georgia@beanlaw.co.nz
LLB - Zaheen Saeed
Solicitor
Zaheen was born in the Fiji Islands and moved to Hamilton at the age of 4.  She completed her Bachelor of Laws at the University of Waikato in 2019 and joined Bean Law in 2020.  Zaheen is part of our Family Law team.
Prior to practicing as a lawyer, Zaheen volunteered at Community Law as a caseworker and legal assistant working mainly in the areas of traffic offending, employment and immigration.
Zaheen also volunteered at a local family law firm where she developed her passions for family law.  She specialises in day to day care and contact of children and family violence cases.
Call Zaheen on 021 283 7004 or email zaheen@beanlaw.co.nz